About Daniel Logan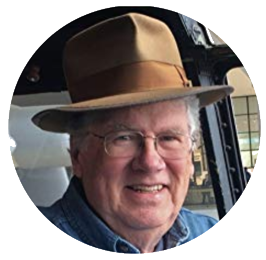 Logan lives in Houston, America's "Space City," home of the Johnson Space Center. Whether at the controls of the legendary Spruce Goose or his own aircraft, Logan is fascinated by aviation and space and time.
Logan began pursuing his writing interest with his Ancient Secrets series of time-travel novels, The First Migration, The Lost Portal, and The Spirit Gate.
Logan then began a Deep Space Travel series with the novel, The Phobos Expedition, about a NASA mission to the tiny Martian moon, Phobos, and the stunning discovery about its origin. In the book, Logan melds the western heritage of Texas and NASA's space program into an exciting tale of intrigue.
His second book in the Deep Space Travel series is The Deimos Incident. A catastrophe originating on the smaller Martian moon, Deimos, yields a clue that alters our concept of the universe.
Logan's third novel in the deep space series is entitled, The Martian Enigma. Astronauts landing on Mars make an enigmatic find that threatens their safe return to Earth and jeopardizes NASA's future Ares missions to Mars.
Logan is currently writing the concluding novel in the series with the working title, The Martian Entanglement. The story is about the debate of using androids versus humans for risky deep space missions.
A sub-plot regards the use of Quantum Mechanics to communicate across a vast distance to another galaxy. This book should be available in early 2023.
Logan is a graduate of Purdue University, known as the "Cradle of Astronauts" for its many alumni in the space program, including Neil Armstrong, the first man on the moon, Gene Cernan, the last, plus many others.
Upon graduation, Logan began a career with DuPont that culminated with him becoming a plant manager and ultimately the leader of the corporation's global energy conservation program.
Logan's books put science back in science fiction yet retain strong character-driven plots. They are enjoyed by men, women, and young adults alike.
Connect on Facebook