The Lost Portal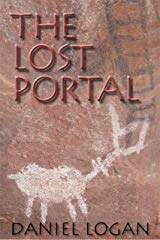 A national conflict over the shortage of water west of the Continental Divide (Book 2, Ancient Secrets series).
Synopsis
Building on his novel, The First Migration, Daniel Logan returns to the haunting red-rock vistas and the ancient civilizations of the desert Southwest to write The Lost Portal.
Having studied the pictographs of the Sinagua culture at the Palatki ruins in Arizona and explored the cliff dwellings at Canyon de Chelly and the Anasazi pueblos in Chaco Canyon, Logan writes a fascinating tale of an enigma left behind by an advanced, lost civilization.
The Lost Portal is set against a backdrop of a severe drought on the Western Slope of the Continental Divide. In the story, Darren Stewart, manager of NASA's time travel project, is approached by a former member of the U.S. Geophysical Team in the Antarctic, who is desperate for help in restoring his life.
Darren and the man begin a search for an ancient craft—lost for more than a thousand years in the mythology of Native American cultures in the Southwest. In their quest, the two men seek the key to unlock a timeless riddle.